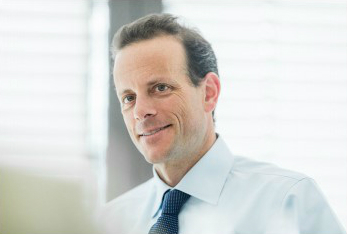 Alex Friedman is the co-founder of Jackson Hole Economics, LLC, a private research organization which provides commentary and analysis on economics, politics, the environment and finance, and develops actionable ideas for how sustainable growth can be achieved.
Friedman is a senior business leader with two decades of experience growing and transforming businesses in the financial and non-profit industry. He was the CEO of GAM Investments in London and chairman of the firm's executive board. Previously, he was the Global Chief Investment Officer of UBS Wealth Management in Zurich, chairman of the UBS global investment committee, and a member of the executive board of the private bank.
Before moving to UBS, Alex Friedman served as the Chief Financial Officer of the Bill & Melinda Gates Foundation. He was a member of the foundation's management committee, oversaw strategic planning, and managed a range of the day-to-day operating functions of the world's largest philanthropic organization. Friedman also created the foundation's program-related investments group, the largest impact investing philanthropic fund in the world. He started his career in corporate finance at Lazard.
Friedman served as a White House Fellow in the Clinton administration and as an assistant to the Secretary of Defense. He is a member of the Council on Foreign Relations and the Chairman of the Advisory Board of Project Syndicate, the non-profit opinion page that provides world-class commentary to over 500 newspapers globally. In addition, he is a board member of the American Alpine Club and the Jackson Hole Community Housing Trust, and has served on the boards of the Gates-Cambridge Trust, the Seattle Art Museum, and a number of other non-profits.
Friedman is a regular contributor to several newspapers and thought leadership groups and has published numerous opinion editorials on topics including economics, finance, philanthropy, and politics in Project Syndicate, Bloomberg, The Wall Street Journal, The Financial Times, The Guardian, CNBC, The South China Morning Post, The Chronicle of Philanthropy, and other news outlets. He is also the author of Babu's Bindi, and The Big Thing, both children's book.
An avid mountaineer and rock climber for 30 years, Friedman has climbed some of the world's highest mountains and led the first major climb to raise money for charity through an ascent of Mt. McKinley.
He holds a JD from Columbia Law School, where he was a Harlan Fiske Stone Scholar, an MBA from Columbia Business School, and a BA from Princeton University.