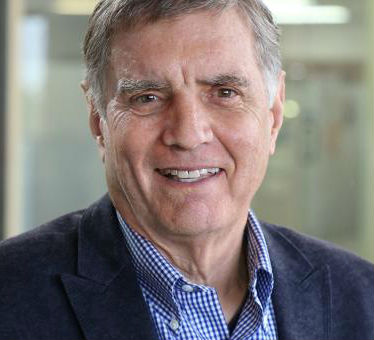 Fred Keller is the Founder and Chair of Cascade Engineering which he started in Grand Rapids, Michigan in 1973 with a belief that you can have a successful business and still treat employees with dignity and respect. Fred began molding plastic parts with six employees in a 10,000 square foot building. Today, Cascade Engineering employs 1600 people across 15 facilities in six US locations and additional European operations in Budapest, Hungary.
Fred recently completed 17 years as a Senior Visiting Lecturer at the Samuel Curtis Johnson Graduate School of Management at Cornell University. He served as an Executive-in-Residence at the University of Michigan – Ross School of Business. He was a member of the U.S. Department of Commerce Manufacturing Council with two years as chair under Presidents Bush and Obama. Keller also served on the W.K. Kellogg Foundation Board for 14 years with two years as chair. Fred is a trustee for the Gerald R. Ford Presidential Foundation.
Fred serves on the boards of Paragon Die & Engineering of Grand Rapids, Michigan and Balcones Resources of Austin, Texas. He is co-founder and chair of Talent 2025, a catalyst for the development of an integrated talent system to meet employer needs throughout 13 West Michigan counties. He served as co-chair of K-Connect, a Kent County Collective Impact Systems Change Collaborative.
A Grand Rapids, Michigan native, Fred earned his B.S. in materials science and engineering from Cornell University and an M.S. in business management from Rensselaer Polytechnic Institute.