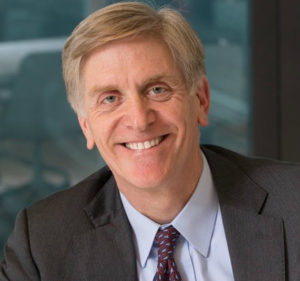 Larry Hatheway has over 25 years experience as an economist and multi-asset investment professional. He is co-founder, with Alexander Friedman, of Jackson Hole Economics, LLC, which offers commentary and analysis on the global economy, policy & politics, and their broad implications for capital markets.
Prior to co-founding Jackson Hole Economics, LLC Larry worked at GAM Investments from 2015-2019 as Group Chief Economist and Global Head of Investment Solutions, where he was responsible for a team of 50 investment professionals managing over $10bn in assets. While at GAM, Larry authored numerous articles on the world economy, policy-making and multi-asset investment strategy.
Larry was also the lead investment manager for various mandates, funds and an actively managed multi-asset index. Larry also served on the GAM Group Management Board, was Chairman of the GAM London Limited Board and served as member of the GAM Investment Management Limited Board. Larry was also Chairman of the GAM Diversity & Inclusion Committee. During his tenure at GAM, Larry was based in London, UK and Zurich, Switzerland.
From 1992 until 2015 Larry worked at UBS Investment Bank as UBS Chief Economist (2005-2015), Head of Global Asset Allocation (2001-2012), Global Head of Fixed Income and Currency Strategy (1998-2001), Chief Economist, Asia (1995-1998) and Senior International Economist (1992-1995). During his tenure at UBS, Larry was also a standing member of the UBS Wealth Management Investment Committee. While at UBS, Larry worked in Zurich, Switzerland, London, UK (various occasions), Singapore and Stamford, CT.
At both GAM Investments and UBS Investment Bank Larry was widely recognised for his appearances on Bloomberg TV, CNBC, the BBC, CNN and other media outlets. He frequently published articles and opinion pieces for Bloomberg, CNBC, Project Syndicate, and The Financial Times, among others.
Before joining UBS in 1992, Larry held roles at the Federal Reserve (Board of Governors), Citibank and Manufacturers Hanover Trust. Larry Hatheway holds a PhD in Economics from the University of Texas, an MA in International Studies from the Johns Hopkins University, and a BA in History and German from Whitman College. Larry is married with four grown children and a loving Cairn Terrier, and resides in Wilson, WY.