Stephen J. Friedman is an Executive Coach and the President Emeritus of Pace University. Prior to being named president, he served as dean of Pace University School of Law.
Mr. Friedman is a former senior partner and co-chair of the Corporate Department of Debevoise & Plimpton LLC. He has served as Commissioner of the Securities and Exchange Commission, Deputy Assistant Secretary for Capital Markets Policy at the United States Treasury Department, as executive vice president and general counsel of the Equitable Companies Incorporated and the E.F. Hutton Group Inc., and as law clerk for U.S. Supreme Court Justice William J. Brennan, Jr.
Mr. Friedman has written and lectured widely on regulation of the securities markets and of financial institutions. He is the editor of "An Affair with Freedom", (Atheneum 1967), a collection of Justice Brennan's opinions and speeches during his first ten years on the Supreme Court.
Mr. Friedman is chairman emeritus of the American Ballet Theatre. He serves as a Board member of the National Museum of the American Indian in New York, and as a member-at-large of the executive board of the Coalition of Urban and Metropolitan Universities. Mr. Friedman also serves on the board of directors for the Alliance for Downtown New York, Inc., Westchester County Association, and Project Rebirth. He has previously served as a trustee of the Commission on Independent Colleges and Universities, the New York Downtown Hospital, and on the board of directors for the New York Stock Exchange Regulation, Inc. He is a Trustee Emeritus of the Practicing Law Institute.
Mr. Friedman received his AB magna cum laude from the Woodrow Wilson School of Public and International Affairs at Princeton University, and his JD magna cum laude from Harvard Law School, where he was an editor of Harvard Law Review and a recipient of the Sears Prize.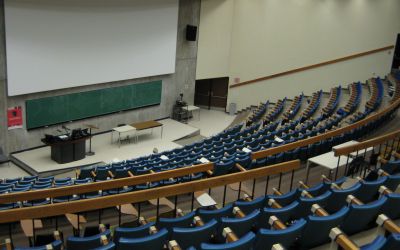 Higher education, long in denial about the need to fundamentally change, must now embrace its moment to cross the Rubicon.
Continue Reading